Many people have asked if there is a way in which they can help us keep Gloriana in pristine condition for future generations, as the barge:
helps young people and underprivileged children to enjoy life out on the river;
promotes the River Thames and its rowing fraternity, by appearing at locations up and down the river, from Greenwich through to Oxford; and at events like The Tudor Pull, Henley Royal Regatta and Great River Race;
promotes London and acts as a visible link between Britain's status as a seafaring nation and maritime London, a great commercial hub for world trade and maritime corporations
works with royal patronage charities to help with their fundraising.
In response to these requests to help support the upkeep of this magnificent, royal vessel, we have formed the 'Friends of Gloriana'. By making a regular donation to the Gloriana Trust on our Virgin Money Giving page, you will become a part of this special group who are honouring our heritage for future generations.
BECOME A FRIEND OF GLORIANA FROM JUST £10 PER MONTH
If you'd like to become a Friend of Gloriana, choose which you'd like to become - Skipper, Bosun, Coxwain or Crewmate and please make your chosen monthly donation on the donation form. We'll then be delighted to include you on our Roll of Honour on our website too. (Or please feel free to remain anonymous if you prefer).
| Category | Donation (monthly for 12 months) | Total Donation |
| --- | --- | --- |
| Crewmate | £10 | £120 |
| Coxwain | £20 | £240 |
| Bosun | £50 | £600 |
| Skipper | £100 | £1200 |
| Junior Crewmate* | £5 | £60 |
*Junior Crewmate is on behalf of a child aged 12 and under
JUNIOR CREWMATES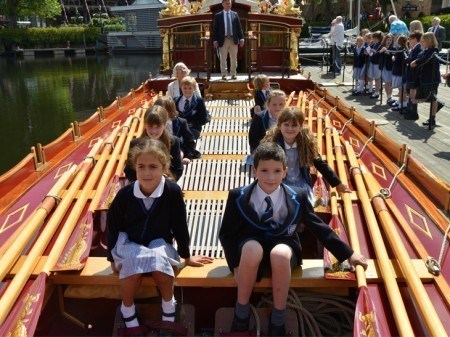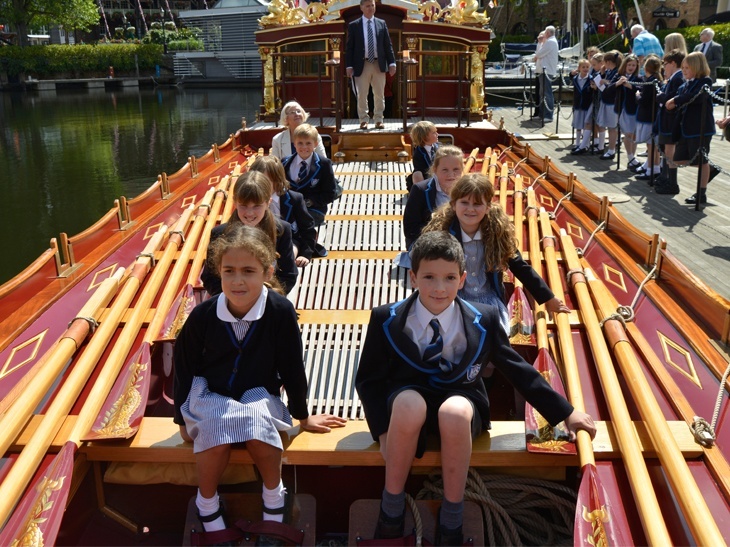 Children aged 12 or younger can become a Gloriana Junior Crewmate.
If you would like to donate on behalf of a child aged 12 or younger, we'd be delighted to email you a Junior Crewmate Certificate. Please tell us on the Virgin Money Giving Donation Form the name of your child as you would like it to be shown on a certificate.  The certificate will then be prepared and emailed to you within 28 days and we will add them to our Crewmates' Roll of Honour, where their name will be permanently included on our Patrons and Friends page.
GLORIANA ROLL OF HONOUR
We would be delighted to acknowledge all monthly donors' support on our Friends of Gloriana Roll of Honour on our website here.   The Roll of Honour list is periodically updated. If you wish your donation to remain anonymous please indicate that on the donation page.
All new friends will be entered into an annual draw for the chance to win a trip on board!